How to make the Tomb Raider Legend boots by Tenyon aka Jolien…
I used some army lace up boots for the base shoe. You can of course use some stretch leather boots with a zipper on the side too.
I hand sewed craft foam covered in leather on the boots *which is really heavy and a murder for your fingers, so cover your fingers well*. This will be the first of two layers.
I Left one side open so I can still lace them up to get a nice fit.
1 layer pinned down":
sewing on the second craft foam covered layer
half way there
side that is left open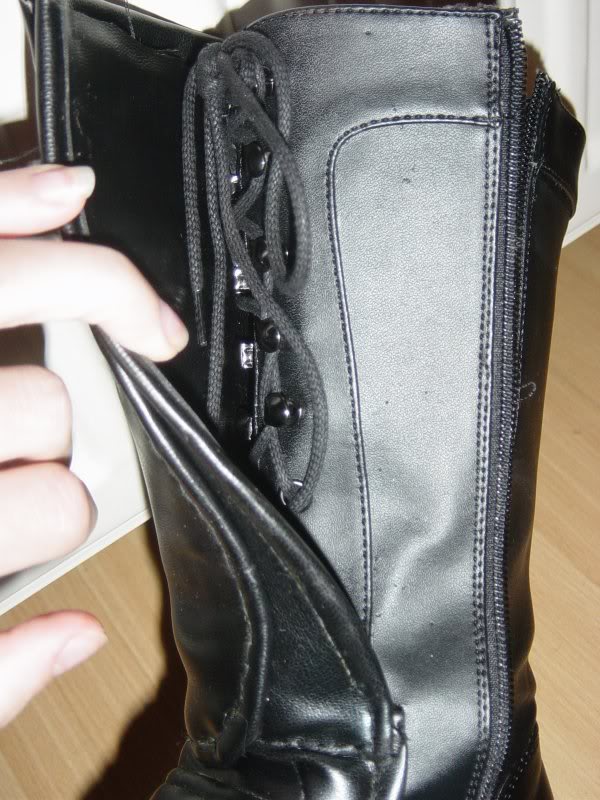 Result